Contact Us
Contact Us Today By Phone Or Email.
The fastest way to contact us is by phone.
You can call Matt's mobile on 07778 190 905.
Or our Office on 01433 651166.
Postal Address : Bivouac Cottage,Baulk Lane,Hathersage,Hope Valley, S32 1AF
We Take Payment by Cheque,
Cash, Bank Transfer or Credit / Debit Card
Email us, by using the form on the right.

(Please be advised there is typically a 24hr response for emails and in some cases it can take up to 48hrs.)
Get in touch with us today, whatever your need is. 
We're here to help you with Your chimney problems.
(You can find more about what we do on our Services Page.)
And if we are unable to be your solution.
We probably know the right person who can get you out of trouble.
Still feeling a little unsure about us?
Our Testimonials Page shows you what other folk like you from Derbyshire think of us.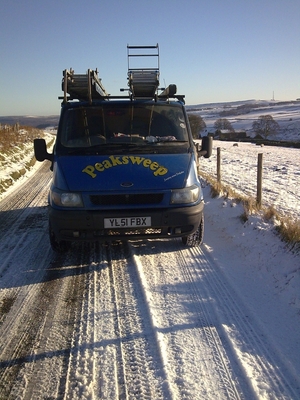 Contact us today and we'll be "out to your home, before you know it.."